About Us
Schnells Global Corporation is an established trading company started its operation in USA followed by Canada and other South American countries. Schnells Global Corporation has made a remarkable growth since its inception while dealing with Construction, Mining,oil & Gas industries and Marine Industries. Schnells Global Corporation and its associates specialize in the supply of 100% new & genuine / original and Replacement parts of all reputed makes and brands around the world. We supply Caterpillar USA parts, Cummins USA parts, Volvo, Komatsu, John Deere and Perkins at competitive prices.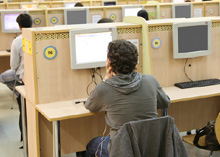 We supply full and complete range of above said makes and brands with short delivery times at industry best practice and prices. Further we specialize in all models of New and Remanufactured Engines and Generators for Cummins and Caterpillar
Our main focus is not only the growth of our trade but making long lasting relationship with our esteemed customers and suppliers by ensuring quality trade practices. We have been exploring new markets in order to provide better quality of products and services at competitive prices, Schnells Global Corporation is known globally for its Honesty, Integrity, Quality and Services.
We readily welcome new markets for procuring and supplying new products. We solicit any enquiries and offers, which we assure, will receive our attention and prompt reply, you are welcome to contact us at sales@schnellscorp.com for any enquiry.